Expand Your Customer Base and Drive Repeat Business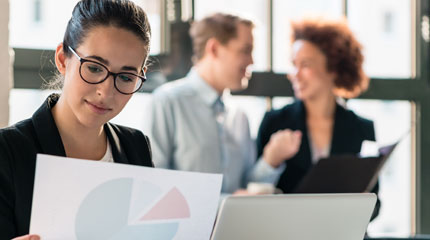 Technology has given customers more choices, more information and more reasons to put off a buying decision. That's why OptimumCX has created a proactive path to retain customers and achieve sales. More than just resolving an issue, our professional representatives master the skills needed to guide customers naturally beyond resolution towards loyalty.
Despite the data supporting the value of loyal customers, many businesses still consider customer retention an afterthought. When it is a priority, customer retention activities usually fall to the contact center, where the key to preventing customer churn is a comprehensive customer retention policy that reinforces the values of your product and services.
Don't make the mistake of thinking of customer retention efforts as reactive. Good retention means being proactive and implementing "save" solutions long before a customer considers leaving. Every account-related contact is your best opportunity to cement a long-term relationship, where your customer is fully invested in the conversation.
Our approach is not only a mental change in how business is conducted - from reactive to proactive – it is a functional change as well. It is about taking what are usually two separate departments – service and sales – and moving to one cohesive unit to provide a complete customer experience.
All too often in the call center industry, cross-sales and customer retention are considered as an afterthought. We think there is a better way…a way to enable all team members to work towards one goal.
Whether you're just developing customer retention processes or have a dedicated and experienced "saves" team, we can help. Contact us today to learn how we can help you create a valuable sales and retention program.