We are on a mission to help our clients succeed
The experience, versatility and professionalism of our team is like no other. With over 25 years of experience across a wide range of industries, we have learned how to provide expert advice, clear direction and cost-saving improvements so that you can focus on what you do best. Our service approach is simple; it is based on providing a seamless and precise service solution so that we work in true partnership and become an extension of your business.
We're changing the game. With OptimumCX you get more of the things you want in a partnership - experience, quality, flexibility, commitment and value with none of the things you don't. We are an easy to work with team and an even easier to manage provider.
OptimumCX is more than an outsourcer, we are a service center with a philosophy that is woven into each and every partner relationship and customer interaction. We believe that the only way to communicate your brand personality, as enthusiastically as you do, is to become an expert – on your products, customers, policies and procedures. Whatever function we are performing – customer care, technical support, order management, and more – our commitment to your brand comes through every time we connect with your customers.
It is this fundamental philosophy that creates an environment of shared goals and commitment.
Peter Claypatch
Chief Executive Officer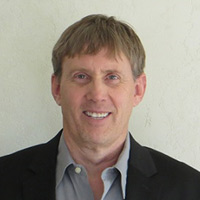 Peter Claypatch has been serving as Chief Executive Officer of OptimumCX (formerly Fusion Contact Centers) since February, 2013. Mr. Claypatch previously served as the Chief Financial Officer of Fusion from March 2008 to February 2013. Prior to 2008 Mr. Claypatch operated a successful CPA firm in Scottsdale, AZ for 10 years. From 1991 to 2000 Mr. Claypatch was the Chief Financial Officer of TCI Direct a Company specializing in Direct Mail and Infomercial Lists. Prior to 1991 Mr. Claypatch was the VP of Operations for a successful infomercial company. Mr. Claypatch received a Bachelor of Science degree in Accounting from Central Washington University and a Graduate Degree from Arizona State University. Mr. Claypatch holds CPA certificates in the states of Arizona and Nevada as well as an Arizona Real Estate License. He spends time hiking, camping, fly fishing, snowboarding and enjoying time with his wife and two sons.
Shane Jackson
Chief Customer Officer - Championing a Better Customer Experience
Shane is a senior executive leader in the BPO contact service industry. He has focused his career on fostering and growing client relationships through strategic partnering initiatives, which increase client market share, streamline operational processes and increase profitability. Shane has overseen operations, client services, and marketing and sales divisions for some of the country's most successful and entrepreneurial centers in the past 25 years.
Kathy Keroack
Sr. Director Operations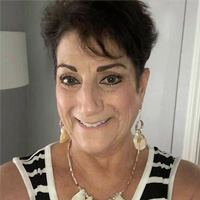 Kathy comes to us with over 30 years of Customer Service experience in Retention, Sales and Corporate Escalations. She finds great satisfaction in creating business relationships with our customers and employees and solving issues timely. She started her journey in 1989 as one of the first 6 Customer Service Agents with Verizon Wireless, formally known as Metro Mobile, and helped to open and grow the CT call center. After 18 years she moved on to Comcast where she also helped to open and grown their CT call center, and managed 120 agents on the Retention Team to exceed all metrics year over year. Today she manages our high profile Client and works to grow the team, increase revenue, save our customers and oversee Training. The team has been successful and continues to be nimble and flex to our Client's needs.
Kathy 's family is very important to her and she recently made the decision to relocate from Connecticut to Florida to begin a new chapter in her life. In CT she has 2 sons, a daughter in law and a grandson who all light up her life. Her parents also live in Connecticut, and are close to the children. She has a strong sense of community and while in CT, participated in Community Pride projects to help clean up communities needing help. She is also President of her HOA and believes in makinge a difference in her neighborhood.
Andrew Gutsch
Director IT Analytics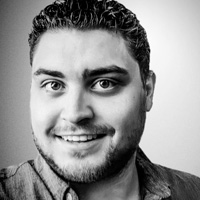 Andrew Gutsch is the Operations Director and technology leader for OptimumCX. A San Francisco Bay Area native, Andrew moved to Reno to attend the University of Nevada, Reno where he studied accounting and computer science. Before joining OptimumCX, Andrew had worked in the retail industry designing and implementing security and technology solutions for S&P 100 components. Andrew also found success in consulting for small businesses on their web presence and ecommerce user experience. Under Andrew's leadership, OptimumCX has migrated completely to the cloud, deployed a virtual worker model that facilitated the expansion to three additional time zones, and has reduced technology spend by more than 50% while increasing security and resilience.